Top-quality seed potatoes with a long breeding tradition
Solana supplies worldwide high-quality seed potatoes from modern, responsible production and provides all-round support for our customers — from choosing the appropriate variety to growing and marketing, as well as dealing with international logistics.
Potato breeding and research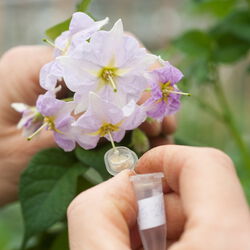 As one of the leading, independent family-owned companies in the field of potato breeding, we continuously develop new varieties on our breeding stations in Windeby (Schleswig-Holstein, Germany) and Ranzin Mecklenburg-West Pomerania, Germany).
More about breeding and research.
Advisory services
We offer around 60 potato varieties to suit almost every climate zone, every taste and every type of use — for table potatoes ranging from waxy to floury, for the production of crisps and chips, and for the production of starch.
Our portfolio also includes varieties suitable for organic growing. For information on choosing varieties and for advice on growing, go to advisory services.
Certified quality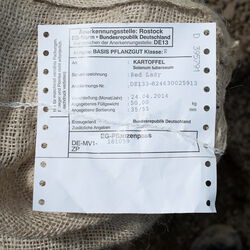 Our potatoes are grown on selected farms in healthy growing regions in Germany and northern Europe. Experienced and reliable farmers ensure the optimum results are achieved. Our nurseries and the group's own farms in Germany are certified and comply with quality assurance requirements and standards laid down by GlobalG.A.P. – the German and international quality assurance system for foodstuffs. For further information go to production.
Global logistics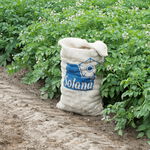 We distribute varieties of potato to over 40 countries around the world. Another part of our service is carrying out our own quality assurance before the potatoes are shipped, and organising worldwide logistics. For further information go to logistics.